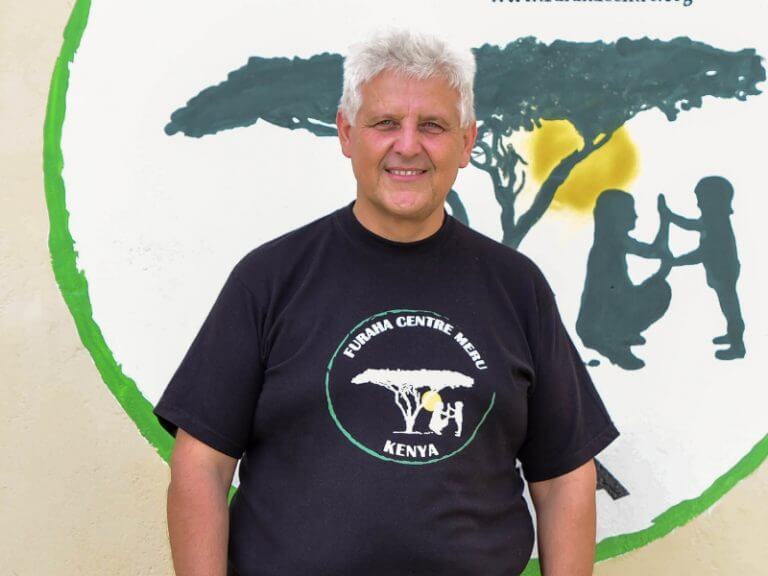 Founder and Director of the Furaha Center in Kenya
President of the Help Furaha Polska Foundation
A graduate of the Catholic University of Lublin - master's degree in theology.
Happy husband of one wife ... and daddy of three children: two princesses and one prince.
He fulfills his life calling among the most needy in Kenya.
The motto of Marek's life are the words of St. John Paul II: "A man is worth as much as he gives to other people" and Saint Paul: "I can do everything in him who strengthens me".
He loves traveling and spending time with his family.
"It's amazing. In May last year, twenty years have passed since my first contact with Kenya, the red earth and its wonderful people - twenty years of work among the most needy, the poorest, the world's forgotten children with cerebral palsy and autism. I started in the Catholic mission of Kaburuga, 45 km from Nairobi, where I started a work - Don Orione Center taking care of children with cerebral palsy, Down syndrome and autism. Then, from 2010, I worked with children with HIV in Meru, and in April 2016 I took up the next challenge and opened the Furaha Occupational Therapy Center, which means 'happiness' in Swahili.
The intention to found Furaha Center has been in my heart devoted to working with children for years. My dream: to help as many children with cerebral palsy and autism as well as their families by organizing therapies, trainings, clinics and finally by building the Modern Rehabilitation Center in Kenya."