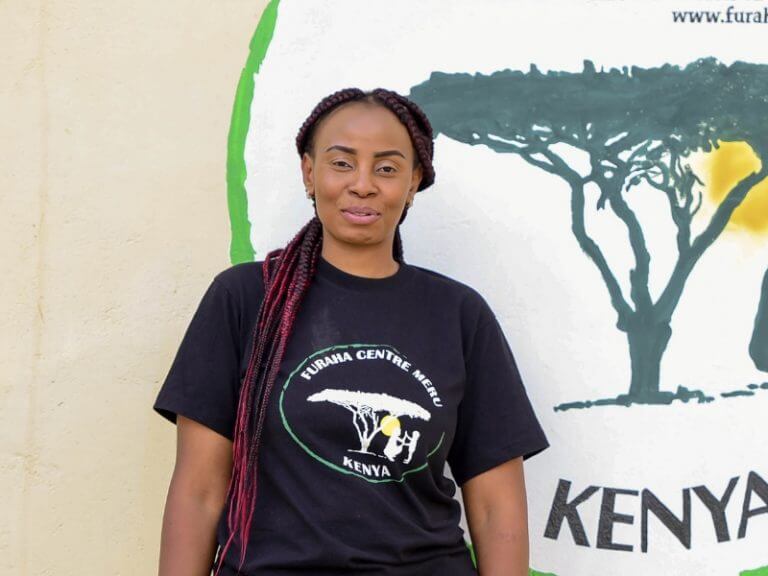 Jadlyne Makena Krakus
Co Founder and Director Furaha Centre
"I graduated from consultancy at Kenya Methodist University. I am the biological mother of two wonderful children: Nolana and Natalia, and a half-mother of a beautiful girl named Michalina. I feel an extraordinary bond with the name given to me by my community - Mamma Furaha, mother of many special children. I am the wife of one Polish husband, Marek Krakus. Three times I got married to one husband and I have one marriage certificate, hihi You wonder how it happened? One wedding was traditional in line with our tradition, where Marek had to negotiate the price of the bride and her dowry consisting of cows, goats, local beer, etc. Then there was the second civil wedding and finally the third - church"
My Hobbies: traveling, cooking, gardening, shopping, listening to music, dancing.
"I draw a lot of inspiration from Mother Teresa of Calcutta as my role model. I realized the truth of her words: no matter how much we give, but important, how much love we put into giving. I was born and raised in Meru, Kenya and saw many children suffering from discrimination and poverty.
I was born in a very modest, poor environment, where the best house was built of mud, where a unique meal was ordinary corn and beans. Thank God that many things have changed over time. We founded the husband of Furaha Center to find love and smile in these exceptional children and their parents, especially mothers, so that they can grow.
At the beginning of the Furaha Center, we asked friends to feed one child, not one hundred; to support the therapy of one child, not two, until it turned out that one turned into hundreds. My community is suffering from traditional prejudices related to disabled children. The Furaha Center gave them space to fight the stigma and discrimination of these exceptional children so that they could have a good life.
I deeply believe that all children should live in freedom and love.